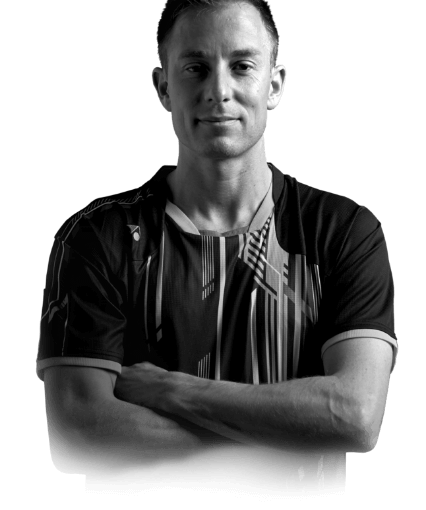 More about
Peter Gade
Place of Birth: Aalborg, Denmark
Topped the men's world rankings from 1998 until 2001
Known for deception, speed and agility
Founder of The Peter Gade Academy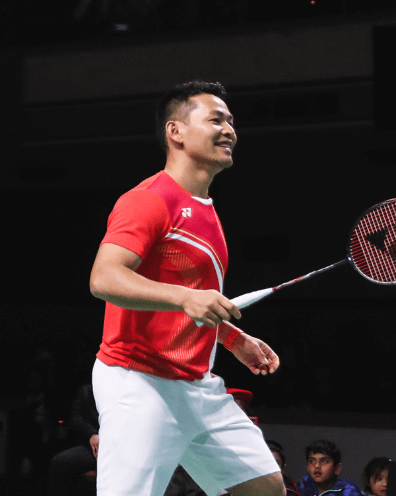 More about
Howard Bach
Men's Doubles winner at the 2005 World Badminton Championship
3 x Gold Medalist at the Pan Am Games
North America Ambassador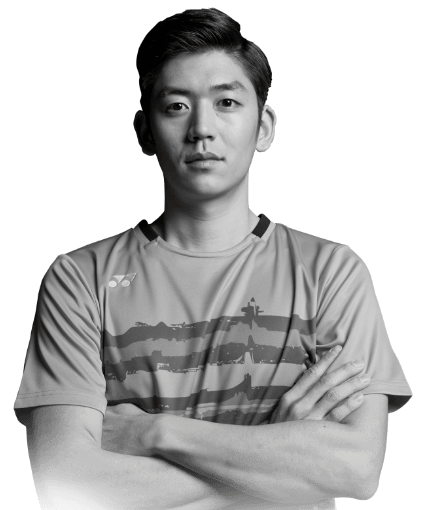 More about
Lee Yong Dae
Place of Birth: Hwasun, South Jeolla, South Korea
2008 Olympic Gold in mixed doubles
Doubles Master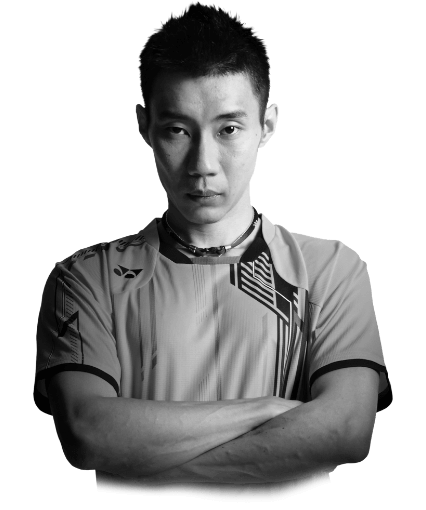 More about
Lee Chong Wei
Place of Birth: Kampung Bagan Serai, Perak, Malaysia
Ranked as number one in the world for 199 consecutive weeks
Known for his forehand net lift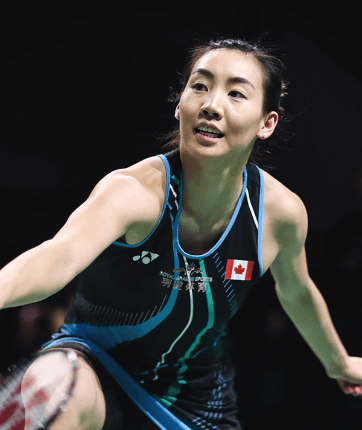 More about
Michelle Li
World top ten female Badminton player
Four-time Pan Am Games Champion
Commonwealth Games Gold Medalist
North America Ambassador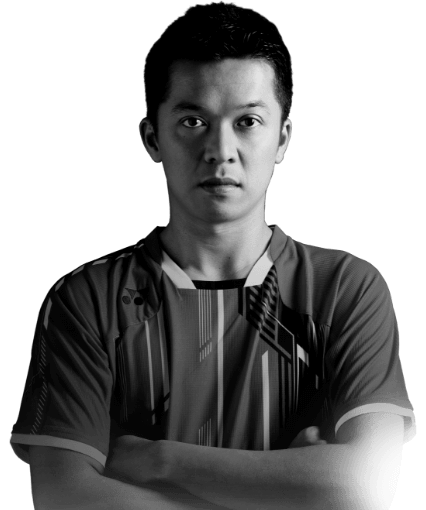 More about
Taufik Hidayat
Place of Birth: Bandung, Indonesia
Olympic Gold in 2004 and World Championship Gold in 2005
Founder of The Taufik Hidayat Arena youth academy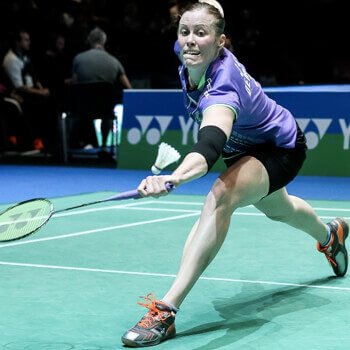 More about
Kamilla Rytter Juhl
Mixed doubles partnership with fellow Dane, Thomas Laybourn
Gold at the 2006 European Championships
Victorious at the 2009 BWF World Championships
Denmark Ambassador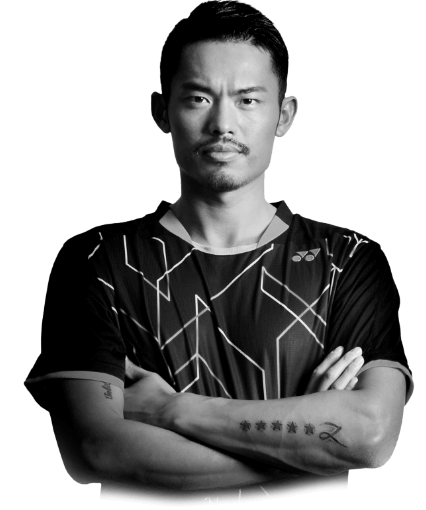 More about
Lin Dan
Place of Birth: Fujian, China
2008, 2012, 2016 Olympic Gold
2006, 2007, 2009, 2011, 2013 World Champion
Legendary for his jump-smash and footwork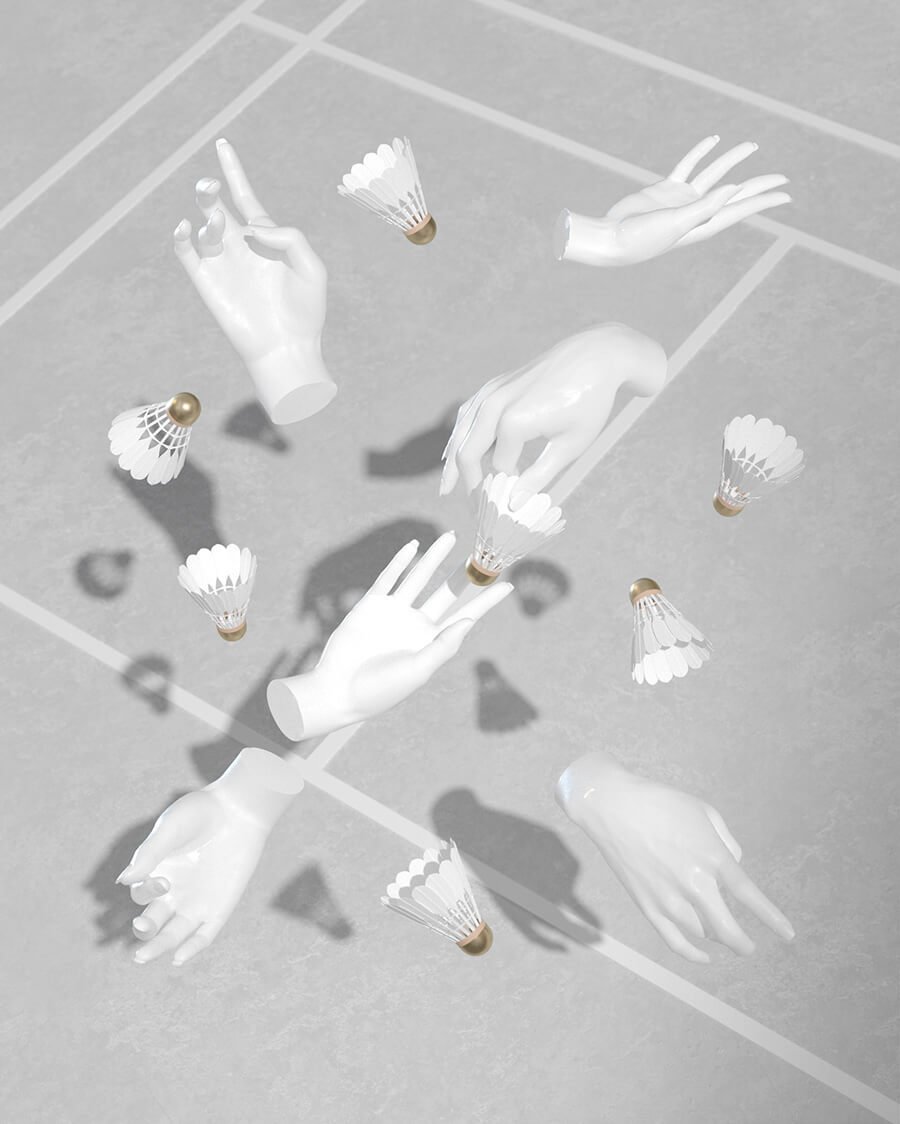 Bringing
new people
into the
game.
How Legend's Vision is discovering new badminton fans in unexpected areas.
Expanding the universal
appeal of badminton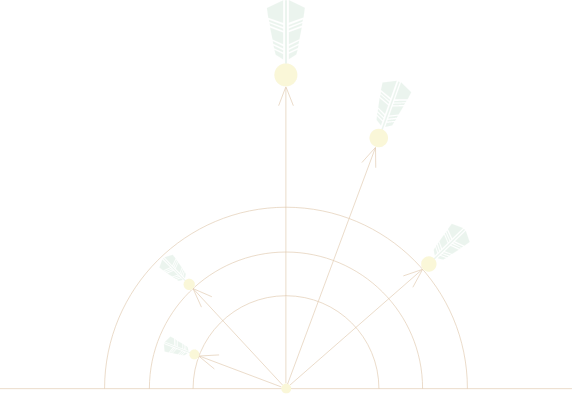 The surest way of progressing badminton is to get more people into the sport. More players mean more opponents, more teams, more sponsors, more courts and more leagues. More people in the game means more benefits to everybody who plays it. Through Legends' Vision, we want to accelerate this virtuous circle and reach beyond the existing audience to attract new people to the game.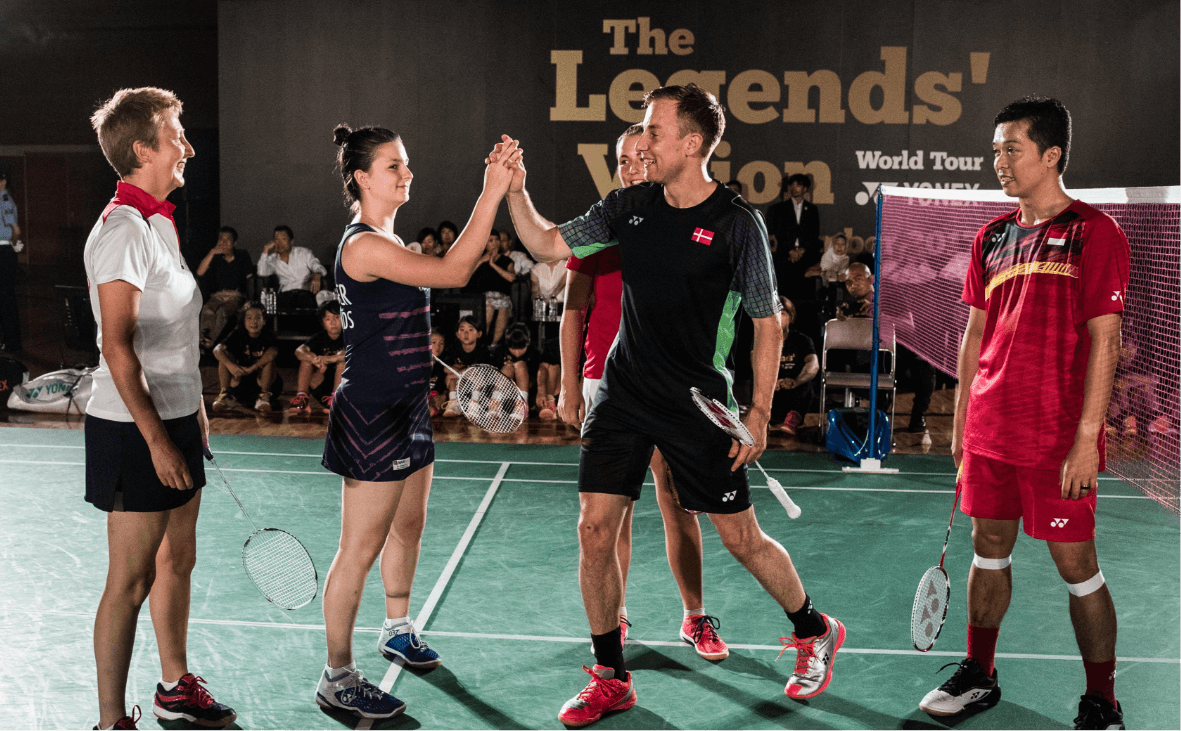 "

 

Badminton has the potential to be the world's most popular sport. I dream of a world where kids can play a game with anybody they know or strike up spontaneous conversations about our shared passion for the game.

 

"
- Taufik Hidayat
Challenge:
Surfacing the undercurrent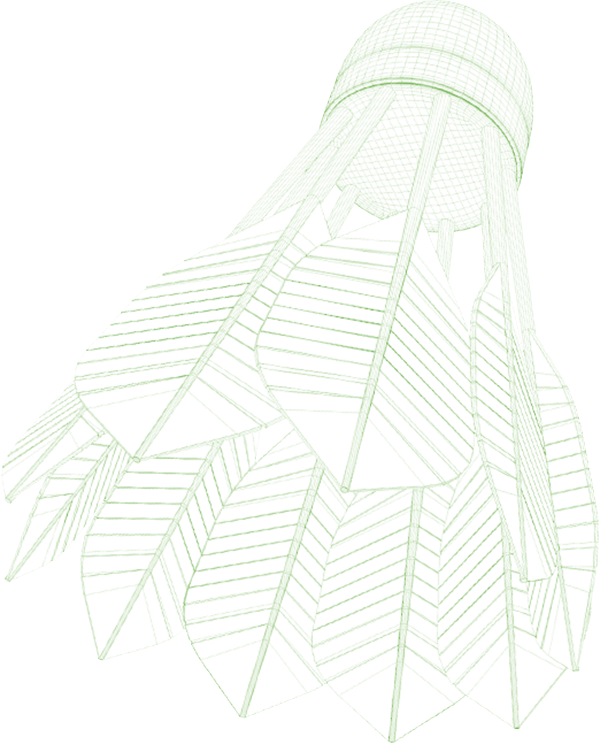 If you look at the numbers, badminton already is a massive sport. Even in countries like England, where participation might seem low, but in reality, badminton is bigger than rugby, cricket, hockey, and netball combined. Still, all that activity remains invisible. Through Legends' Vision, we want to bring that undercurrent to the surface. Show all the beauty that is happening in the badminton community and leverage it as a way to entice new players to the sport.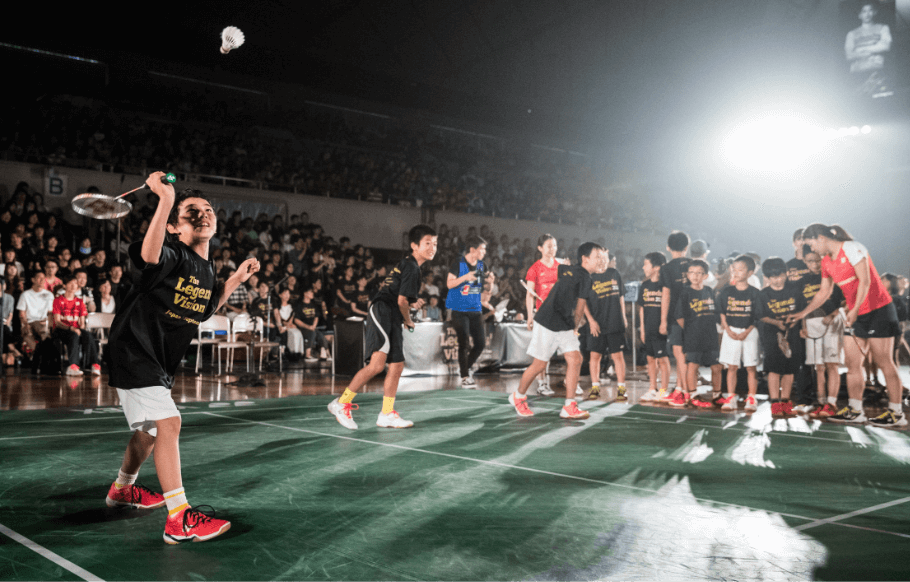 Case-study
Bring-a-friend to Legends'
Vision exhibition games.
The Legends' Vision exhibition games are a treat to real badminton fans and are also fantastic opportunities to show the best of the game to new players. That's why we have been trialing the Bring-A-Friend program that encourages badminton fans to bring a non-badminton friend to a Legends' Vision game for free.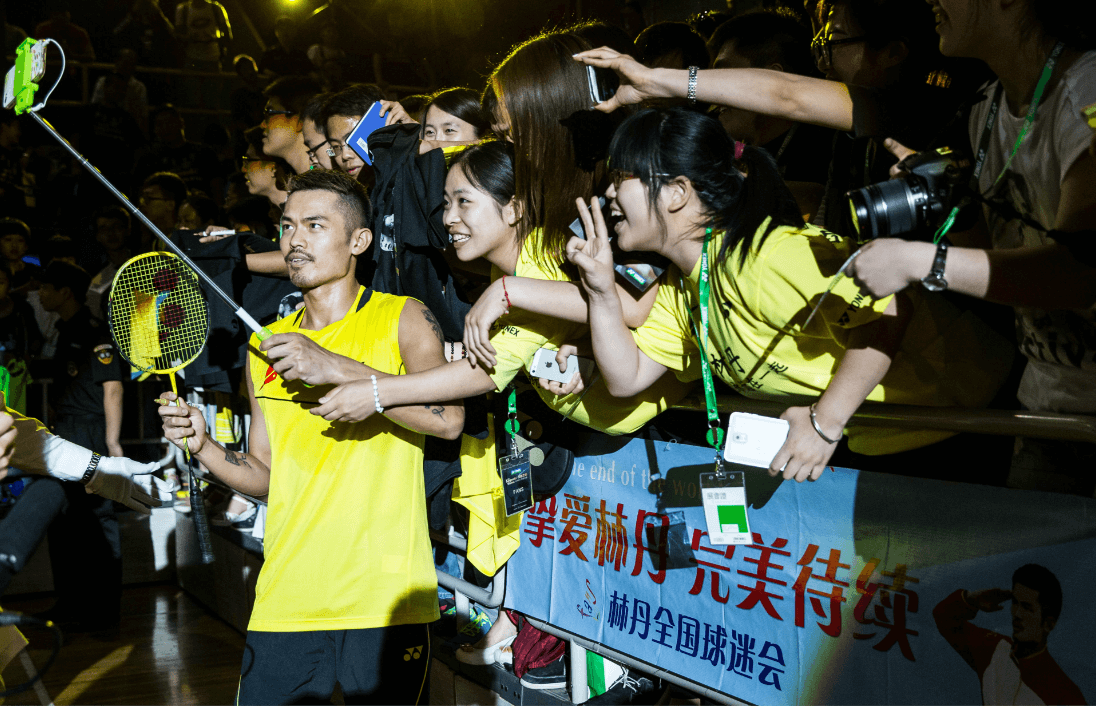 "

 

The most difficult thing is getting somebody to join or attend a game. Once they do though, they're hooked. It might feel like an ambitious goal, but it really just takes each of us to introduce one more person to the sport, to make it the most popular sport in most countries.

 

"
- Kamilla Rytter Juhl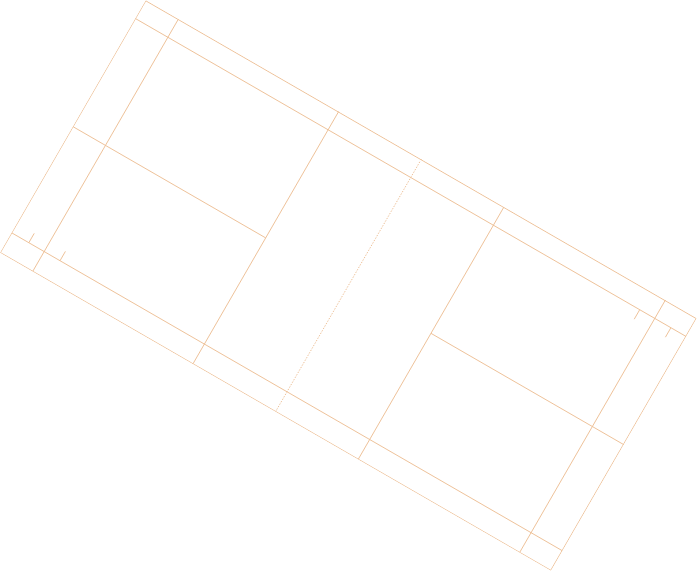 Challenge:
Lowering the hurdles
for new players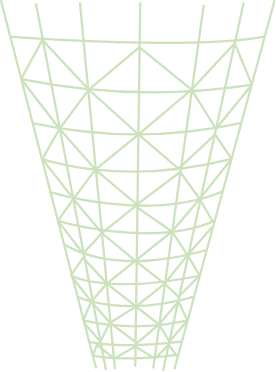 The beautiful thing about badminton is that the barrier to getting into it is fantastically low. It's a flexible game that can be played anywhere, with anybody, at any level. Through the Legends' Vision, we are constantly seeking ways to introduce new people to the game.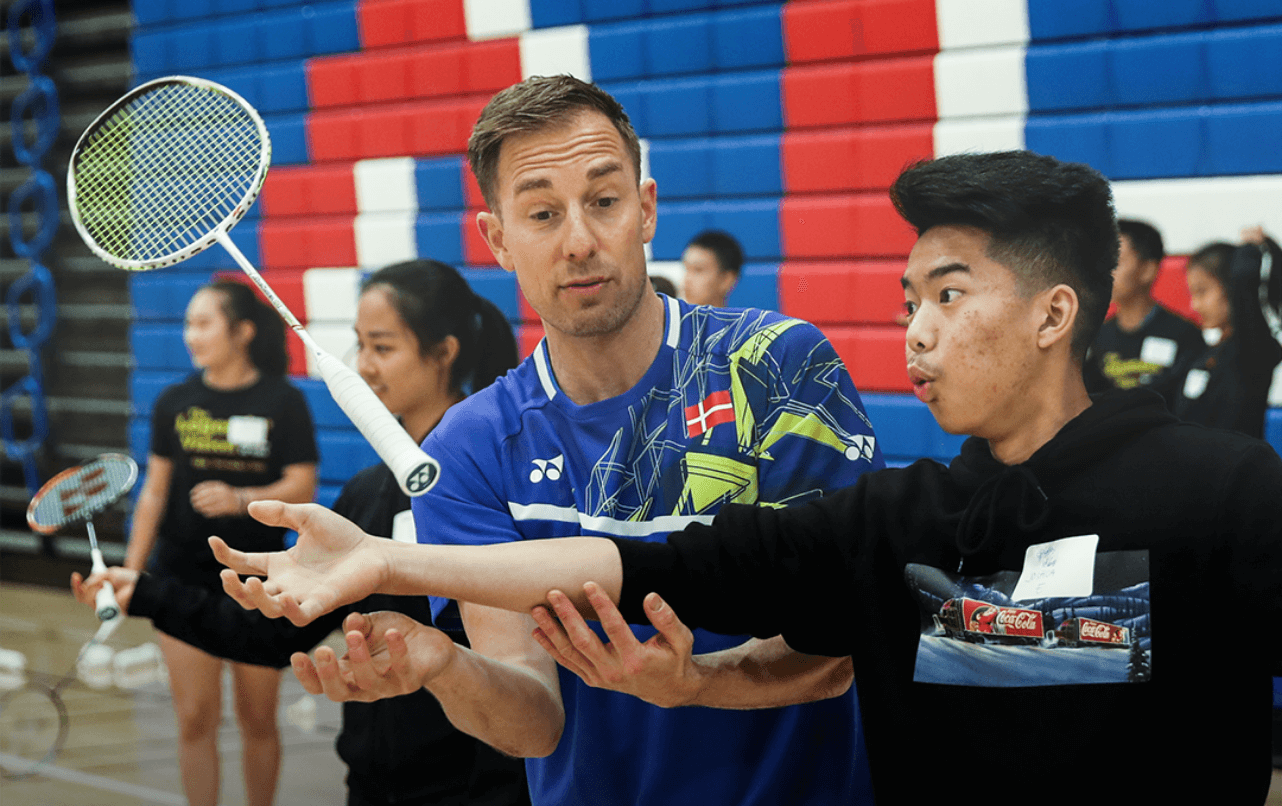 Case-study
A Racquet's Second Life
- Playworks partnership.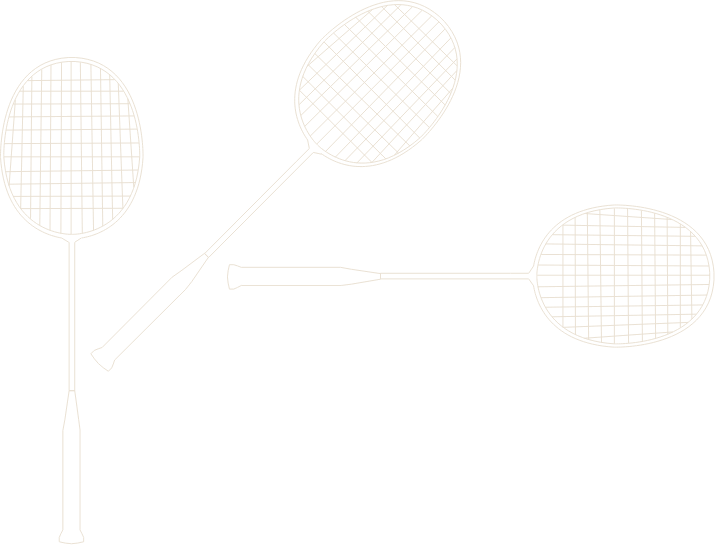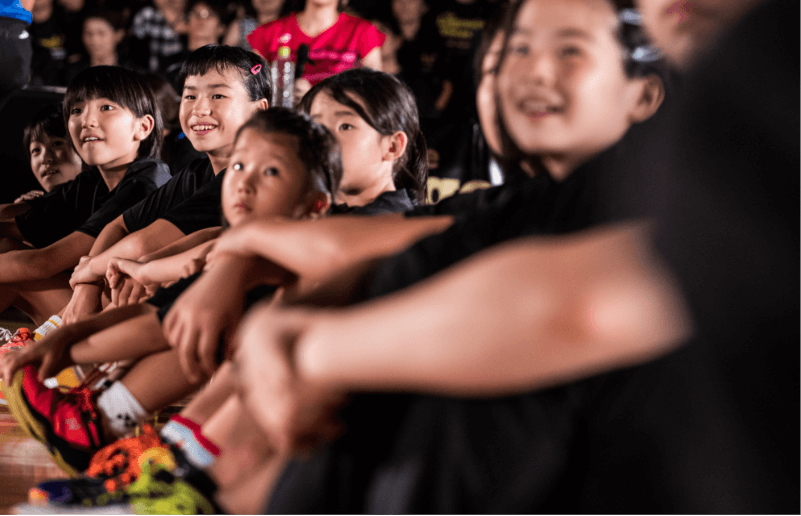 Playworks is a non-profit organization aimed at encouraging kids to play, and through playing, can they learn confidence, conflict resolution, leadership skills and much more. We are partnering with Playworks to start a racquet donation system called A Racquet's Second Life to offer badminton as a form of playing. The Legends' Vision will work with shops and clubs throughout California to set up racquet donation boxes, where the donated racquets will be given a second life by Playworks in inner-city schools and communities in Northern California.
A Playworks study shows that elementary students with strong social and emotional skills are:
54%
more likely
to graduate
from high school
2x
more likely
to attain a
college degree
46%
more likely
to have a full-time
job by age 25
Challenge:
Energizing the mainstream
image of badminton
The sport doesn't only lack visibility, it is often misunderstood. A lot of people are stuck with a shallow understanding of the richness that the game holds. It's our ambition to elevate the image of badminton and show the sport in its true light: fast, intelligent, modern, and sophisticated.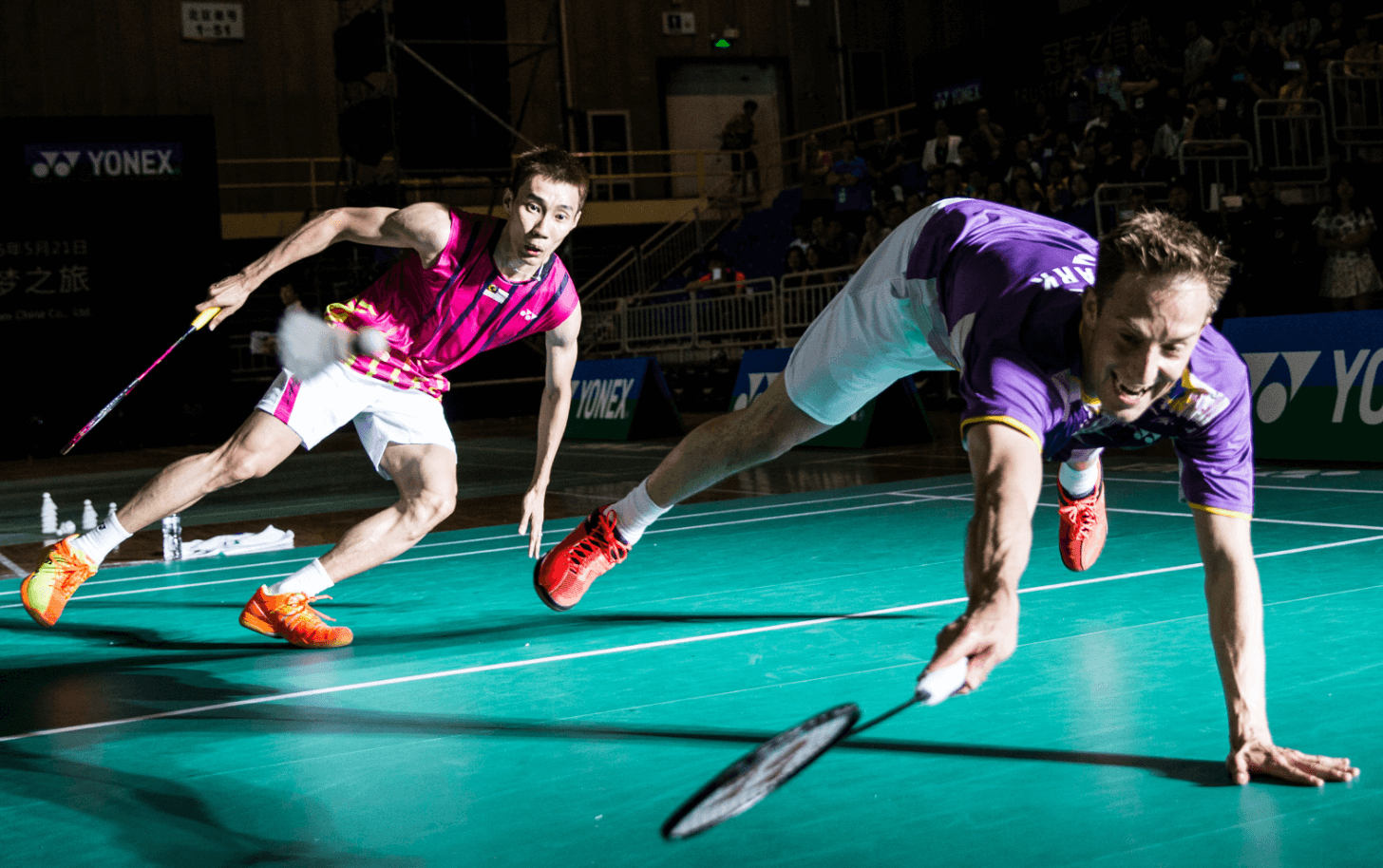 Concept
2020 badminton discovery events.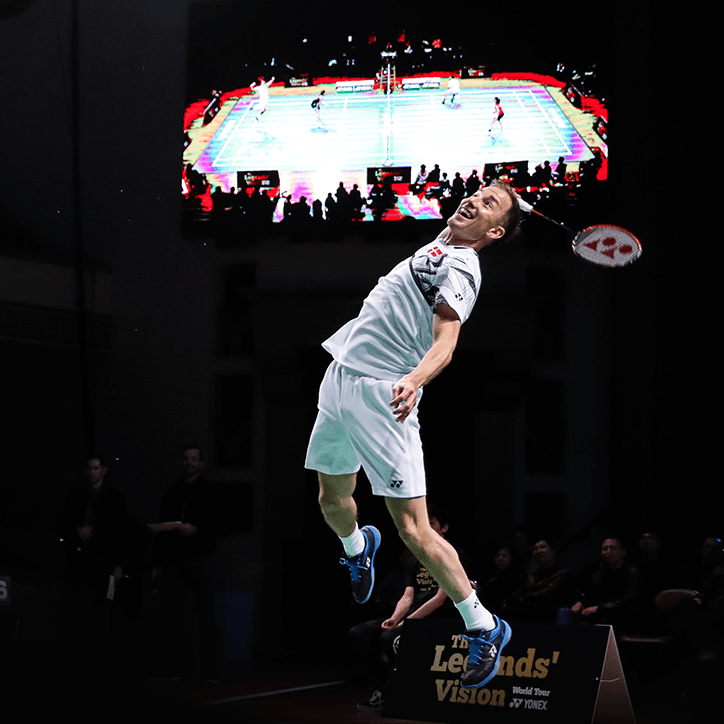 Legends' Vision and Yonex are working on a set of events that will catapult badminton straight into mainstream urban life across the worlds' biggest capitals. Keep your eyes peeled for badminton to pop up suddenly and excitingly near you.
Be part of the vision
We're only scratching the surface of how we can bring new people into the game. No matter what, it will always start from you - interested enough to read up until this point. So let's join hands in growing the sport. If you have an idea or initiative to introduce new people or connect to new audiences to badminton, let us know!

© 2020 YONEX Co., Ltd. All rights reserved.
This website or its third-party tools process personal data (e.g. browsing data or IP addresses) and use cookies or other identifiers, which are necessary for its functioning. You accept the use of cookies or other identifiers by closing or dismissing this notice, by clicking a link or button or by continuing to browse otherwise.
Learn more.